Love Hindi, respect all Languages
Heartiest congratulations to all Hindi-speaking people across the globe, in the very beginning.
Without doubt, Hindi is indeed a powerful language and also a means of communications in greater part of India too. Hence, it's necessary to learn Hindi but this discourse is no synonymous to demean your own maternal/native language. How many people do know of the exemplary role played by Bengalis as well as Kolkata to institute and spread Hindi across the Indian subcontinent?
It was May 30, 1826 when the first Hindi language newspaper initiated its journey in Kolkata (Calcutta the, capital of the British Empire in India and also the second city after London in the worldwide British dominion) by Pandit Jugalkishore Shukla. Due to abject financial crisis it closed down shortly on December 4, 1827. The next to surface in this ordeal was 'BangaDut' of Raja Rammohan Roy, professionally profitable and also influential Hindi newspaper, beginning in the year 1829. Raja, to many the apostle of religious revival and also crowning figure of the Bengal Renaissance in the 19th century, had published three newspapers in his lifetime, viz. Sambad Kaumudi in Bengali, Mirat-ul-Akhbar in Persian language (endonym Farsi) and BangaDut in Hindi.
In 1854, Sri Shyamsundar Sen, a Bengali individual and also from Kolkata published the first daily Hindi newspaper named "Samachar Sudha Barshan". It was bilingual, both in Hindi and Bengali.
In 1929, Sri Ramananda Chatterjee, also known as the Father of Indian Journalism and his  globally acclaimed "Modern Review", also known for its outstanding (sister publication) Bengali journal "Prabasi", launched its Hindi newspaper journal "Vishal Bharat" from Kolkata. From the very inception, the journal was penned by luminaries of Hindi literary orbit. While Sri Banarasidas Chaturvedi, venerable Hindi littérateur and also journalist, had been its first editor, Sri Sachchidananda Hirananda Vatsyayan 'Ajeya', acclaimed in Hindi literary world for his profound contributions proved to be one of its finest editors. Apart from this regular authors in the journal included Sri Hazari Prasad Dwivedi, Dr. Rajendraprasad (the First President of India), Dr. Kalidas Nag, Sri Ramananda Chatterjee and various others. The Hindi journal's special emphasis on rural India turned into a great success almost instantaneously. "Hamari Gaon" column was extremely popular.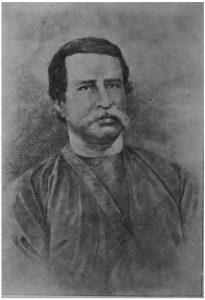 If we fail to mention Sri Bhudev Mukhopadhyaya, another scholarly goliath of 19th century Bengal and his contributions to develop Hindi as a modern language, it would be a grave injustice altogether. Apart from his writings portraying finest blend of nationalism and rationalism and profound grasp on Sanskrit, he as the Inspector of Schools in erstwhile Bihar (in 1875) adopted several procedures to make Hindi a regular means of education.  Apart from writing books in Hindi, he also influenced others to start writing in Hindi and in a way, he influenced the first generation of Hindi writers to a large extent. And it was due to his rigorous struggle, finally Hindi was accepted by the (then) British Government as a court language supplanting Persian (endonym Farsi).  
However, there is a tragic reality as well. When a good number of Bengali-medium schools were closed down in the same Bihar in 1970s, 80s & 90s, barring a few Bengalis, none did protest. Even the 34-long Communist government in West Bengal, vowing to champion internationalism as a political cudgel, preferred to retain a weird silence.
India, from time immemorial, has been extremely rich through diversities and also for an assortment of languages. Let on this World Hindi Day we stand conscientious to respect all.  
শ্রী অনিমিত্র চক্রবর্তী হলেন একজন সাংবাদিক ও বিভাগীয় লেখক (columnist) এবং বেঙ্গল ভলান্টিয়ার্সের এক সক্রিয় কর্মী।